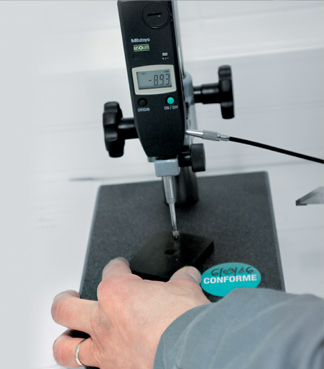 Every single day, our Company strives to achieve one single goal: Continuous improvement.
There are four aspects to this approach :
Acquiring ISO 9001 approval and establishing a Quality Manager position.
Providing internal and external training to our staff to enhance and refine their skills.
Investing in new, next-generation, high-precision machines.
Developing new, high-performing products.
This approach would not be possible without our client's cooperation.
For that, we thank them;
Your high standards enable us to make headway.